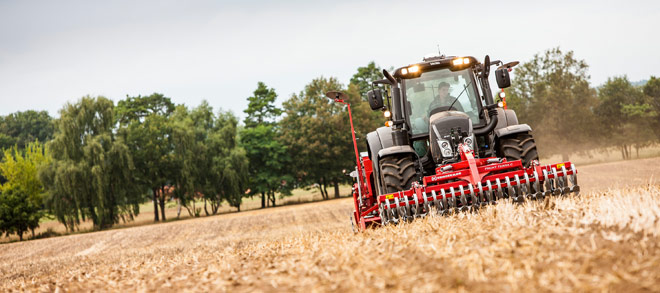 A More Convenient Way of Mounting Implements to Tractors
LH Lift makes practical, easy-to-use three-point linkage parts and rear hitches. Our clientele consists of both industrial and retail clients worldwide. From the very beginning, we have strived to build couplings that make work easier, withstand heavy use and get the job done – Couplings with a big C!
The User Always Comes First
It is most important for the users of our products that work progresses smoothly and the equipment withstands daily use. For us, the user always comes first. Our design and manufacturing chain is guided by the question 'Is this the most reasonable way of getting the job done?' We are happy to give you more information on our R&D and our design philosophy. Our principles turn into practice as durable, reasonably priced and easy to use products.
Global Presence
Based in Finland, LH Lift also has operations in China. Company Management as well as our Design, R&D and Sales departments are located in Finland. Products are manufactured in two locations in Finland and China. Both factories produce uncompromised quality under Finnish quality control, ensuring conformity with international requirements.
Warranty
LH Lift Oy grants twelve (12) month warranty to its products.
During the warranty period LH Lift replaces defective or damaged parts with new or usable parts. Installation work, possible travel costs and freights to the installation site are not covered by the warranty.
The warranty period begins on the introduction of the device, unless otherwise agreed.
The warranty is void if the device has been used incorrectly where it is not designed, inadequately maintained, or converted without the manufacturer's permission.
Damage caused by normal wear are not covered by the warranty.
Possible term loss of earnings and other indirect costs caused by the damage are not covered by the warranty.
Warranty repairs must be carried out in dealer authorized workshop.
If the claimant requirements prove to be unfounded, LH Lift refrains from compensation.
Warranty services will be dealt with only on the basis of written notification, by an authorized LH Lift seller. A written complaint must be made no later than within one (1) month of discovering the damage. LH Lift is responsible for a written notice of defect within two (2) months from the complaint arrival.
Procedure in the event of damage during the warranty period:
Find out the extent and the reason for the damage, contact your dealer and make your complaint indicated by:
the type and possible serial number of the product
service date (date of purchase)
damage date
a description of the damage and a couple of pictures
the description of the circumstances, the work done and the basic machines
If the warranty repair requires work must the authorization for repair be applied from manufacturer.
The claimant must provide the manufacturer broken part / parts, when appropriate.