Our R&D is based on the question 'Is this the best way of getting the job done?' Answering this question enables us to meet both the end-user's usability and safety requirements and our industrial clients' needs of offering high-quality couplings at reasonable prices to their clients. We strive to bring these benefits to the everyday life of end-users, thus enabling brand improvement for our industrial clients.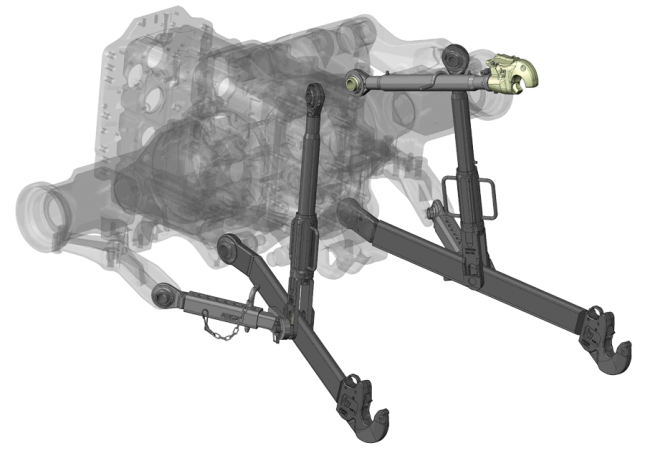 From Client Needs Via Modelling to Production
All of our clients – as well as their clients, farmers, machine contractors and other machine operators – have their unique needs. The mission of LH Lift is to help our clients to meet their goals as regards the quality, structures and manufacturing costs of couplings.
When we have all the required information of the needs of our client, our designers will model the products, resolve any technical challenges and determine the manufacturing methods suitable for the products. After this, our prototype workshop will make a prototype of the product for testing. We will also test the product in cooperation with our client both in our laboratory and in the field to ensure that it will be practically possible to produce high-quality products with superior usability features.
R&D Never Stops
When a product has been introduced to the market, we will start listening to the feedback from our clients carefully. This is of paramount importance to us, so that we will be able to ensure the continuous development of our products to meet the ever-changing requirements in the market.
The LHLink pivoting front linkage has been a global success and is fitted to Valtra, John Deere, New Holland, Case IH, Fendt and other tractors. The first customers have already over ten years of practical experience with the pivoting front linkage. The most common comment from customers is that they have no desire to return to fixed front linkages.
LH Lift's hemispheric ball coupling is more durable, easier to manufacture and more versatile than traditional ball ends. In addition to attaching tractors and implements, the hemispheric ball coupling is suitable for many other applications, including on the ball end of hydraulic cylinders, for example.
The traditional method is to machine a cavity in the ball end, insert the ball and then enclose the ball by compressing the metal around it. LH Lift's innovation utilises two hemispheric balls that are inserted into a tempered ball seat, allowing the use of significantly stronger materials.
Award-Winning R&D Expertise
Our global partners trust in LH Lift's R&D expertise. We have been awarded prizes in recognition of our R&D work both in Finland and abroad. The most important prizes for us are:
The Innosuomi prize for the development of three-point linkage parts for tractors in 1995
The Agritechnica Silver Medal for the development of the turning LHLink front linkage in 2007.
AGCO Supplier Award 2019
Finalist in the "Systems and Components Trophy – Engineers' Choice" competition at Agritechnica 2019


Certified Quality
All of our products are manufactured in accordance with an ISO 9001 certified quality control system and an ISO 14001 certified environmental management system. This ensures the consistency of product quality and the observation of environmental factors in our production. We are validated by global machine manufacturers both in Finland and in China. As a token of success for our constant development work, we received a silver medal of innovation at Agritechnica 2007 for developing pivoting LHLink front linkage.