LH Lift operates mostly in the European market and has set global growth as its target. We have gained a strong foothold in the growing Chinese markets and are searching for new global possibilities for growth in cooperation with our clients. Through our partners, we also operate in various national European markets. Our offices and plants are located in Kuusa (Laukaa), Finland and Ningbo, China.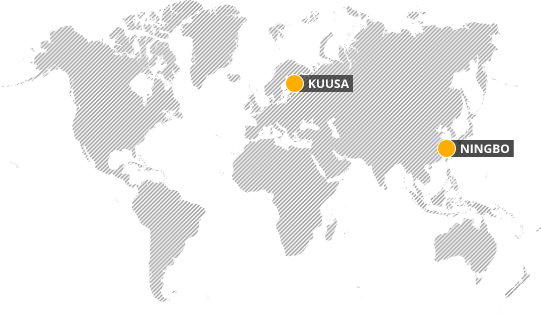 LH Lift Oy, Kuusa

The head office of LH Lift Oy is located in Kuusa, the municipality of Laukaa, 30 km north from the city of Jyväskylä, Finland. Our administration, sales, R&D and quality control departments are located here. Our Kuusa plant is situated a few kilometres from Suolahti, in the area of Laukaa. In our plant, our experts specialised in couplings design and build prototypes of our new equipment and take care of the manufacturing, assembly and painting of our products that are already in the market.

LH Lift Ningbo Oy

Ningbo is one of the oldest cities in China. It stands on the bank of Changzhou bay and is easily reachable by plane or ship. LH Lift Ningbo Oy is owned entirely by LH Lift Oy and manufactures both partial and complete products for us under the control of Finnish management. We apply the same quality and safety standards to the production of our products in China as in Finland.